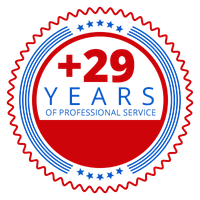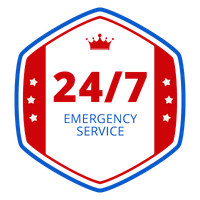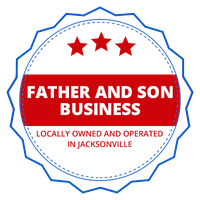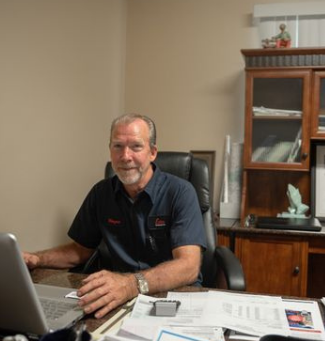 WAYNE ESTES
It's hard to meet someone in the northeast Florida HVAC, home service, or construction industries who hasn't met Wayne Estes. He has been in the field for over 45 years, 30 of them as the Owner of Estes Heating and Air Conditioning and all of them in the Jacksonville area. Born in Orlando and raised in Jacksonville, he started in the trade as a teenage apprentice, helping his older brother install duct systems into Florida homes that were built well before the advent of residential central heating and cooling. With that kind of experience, it's no surprise that Wayne is well-known amongst our customers for his unique problem-solving abilities. When a truly difficult problem arises, the customers always ask for the same thing: "When can Wayne come and look at it?"
When Wayne isn't in the office planning a project or out in the field helping a customer, you can usually find him on his boat fishing the local waterways or out on a country road riding his motorcycle. Wayne also enjoys volunteering his time in support of local veteran and civic groups as he knows his role as a local business owner is to help give back to the community that has given him and his business so much support over the years. Wayne's motto is "The customer is always right," a creed that he expects all of his employees to embody every day of the week, in every interaction, with every customer.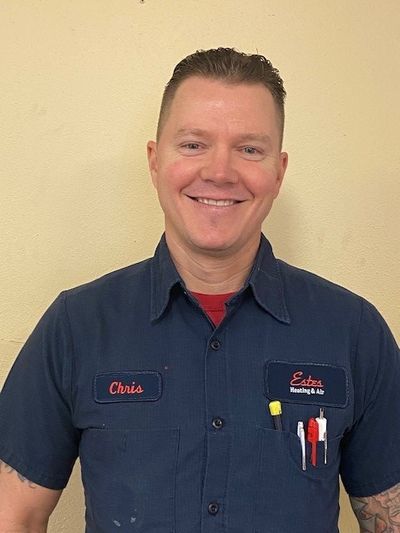 CHRIS ESTES
Chris Estes is the Field Supervisor here at Estes Heating and Air Conditioning. He spent 23 years in the field full-time working first as an apprentice, then moved into the roles of installer, service technician, system designer, and now field supervisor. Chris is the definition of a well-rounded technician with experience in residential, commercial, and industrial HVAC equipment. His passion is in new construction as he's able to help design specific systems and solutions tailored to the needs of individual customers.
When Chris isn't working, he is usually spending time with his family. He also likes to spend time outdoors, namely camping, grilling, and riding his motorcycle. Chris has words of wisdom for customers shopping around for AC companies which is, "quality over quantity" as he wants people to remember that the lowest prices often don't guarantee the best results.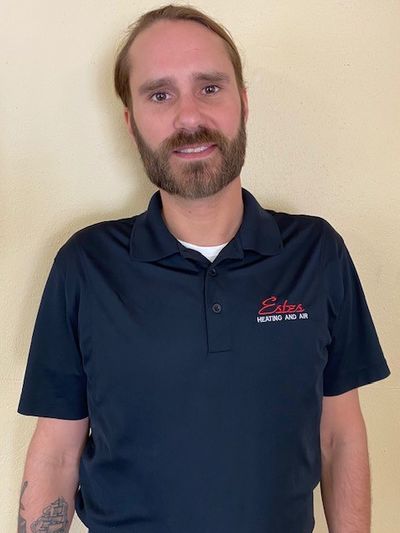 JUSTIN
Born in Jacksonville and raised in Neptune Beach, Justin works as the Commercial Estimator and Project Manager for Estes Heating and Air, roles he has filled since July 2020. A graduate of Fletcher High, he left to attend college at the University of Central Florida. He graduated in 2008 and then eventually returned home to northeast Florida. He's been in the HVAC industry for 5 years and most enjoys hearing from customers about how Estes H&A/C technicians were able to fix whatever HVAC problems they had previous to our work.
When Justin isn't at work, he likes to spend time outside on his motorcycle or near the water and when the weather doesn't allow for those activities, he enjoys reading (particularly anything by Tolkien). His words of advice for customers: "Regular maintenance is key." Take his advice and give Estes a call today to discuss options to put your residential or commercial HVAC equipment on a preventative maintenance plan – it'll save you money in the long run!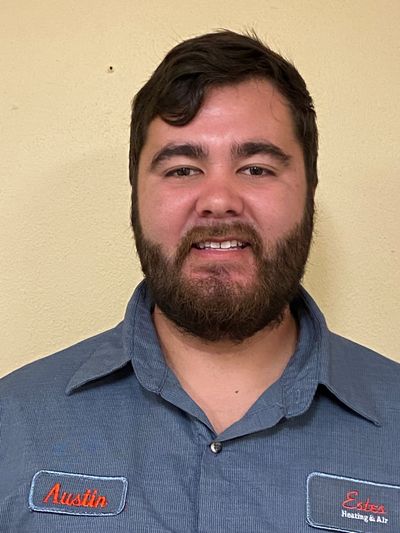 AUSTIN
Austin is a native son of Jacksonville – it's here where he grew up, and it is now here where he makes a living. He has been in the HVAC industry for four years with experience in service and new system installations. Like many tradesmen, Austin gets a thrill out of seeing the finished product upon completion of a job. To see how a concept becomes reality that in turn helps a customer out of difficult AC situation is something he enjoys.
Austin enjoys the great outdoors in his free time, namely hunting and fishing in the woods and waterways of northeast Florida. Austin is a true asset to our Service and Installation departments and we're happy to have him on board. His advice to customers is a familiar one: "Change your filter!"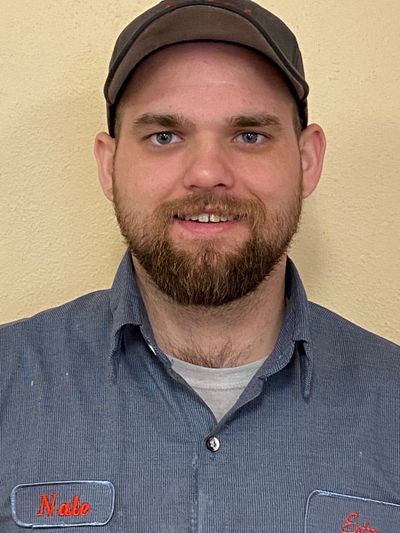 NATE
Nate Boyd is an Installer here at Estes Heating and Air Conditioning, specializing in new construction and residential system replacements. He was born on Eglin AFB in the Florida Panhandle but spent most of his childhood in Jacksonville, where he chose to stay and make his career. Nate has been in the HVAC industry for 5 years and what he likes most about his job is finding a root cause for an HVAC-related problem and then solving it.
Nate is lowkey, so when he isn't working hard during the week, he is usually at home relaxing in front of the television. He does enjoy getting out to hunt and fish when he can, but that's never as often as he would like. When encountering a problem, Nate's advice to the customer is, "Call me!"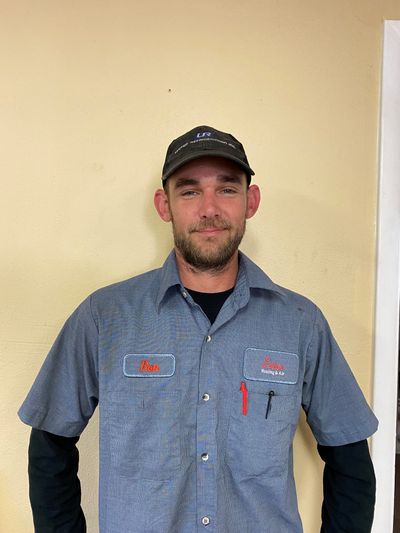 RON
Like several of his colleagues here at Estes Heating and Air, Ron grew up in the city where he now makes his living – Jacksonville, Florida. He has extensive experience in the HVAC-R industry, having spent over 16 years as an installer, service technician, and refrigeration expert. In fact, Ron has a particular knack for ice machines, which can be notoriously tricky and are often avoided by many refrigeration service technicians. He most enjoys troubleshooting service-related problems but is appreciated by all here at Estes because he will fill any role asked of him.
Ron is an outdoorsman and likes to fish and shoot when he has the time to dabble in his hobbies. He enjoys spending time with his dog when at home. Ron is, at heart, a service technician, and the following advice from him clearly reflects that: "Don't start working on it before we get there!"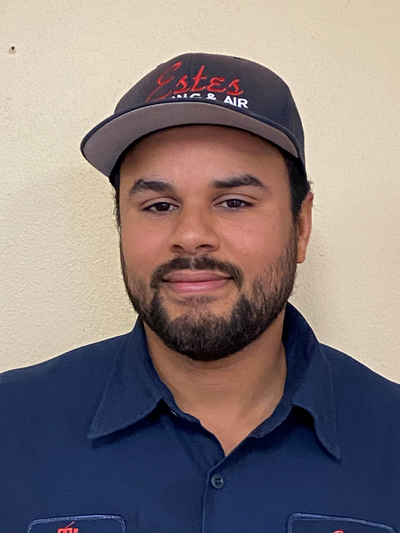 TIM
Tim, a native of Jacksonville, has been in the HVAC trade for 1.5 years and is a natural who has taken to the trade quicker than most. Tim has watched and assisted our technicians in just about every call, from residential service to commercial refrigeration to system replacements. He enjoys doing a job to the best of his ability and receiving feedback for improvement for the next time.
When Tim isn't at work, he enjoys exercising, skateboarding, surfing, and playing pool. Being from the Jax Beaches area as he is, that shouldn't surprise anyone! His advice to customers: "Get a maintenance contract" as he knows, that regular, routine maintenance will be the factor that most determines the lifespan of an AC system.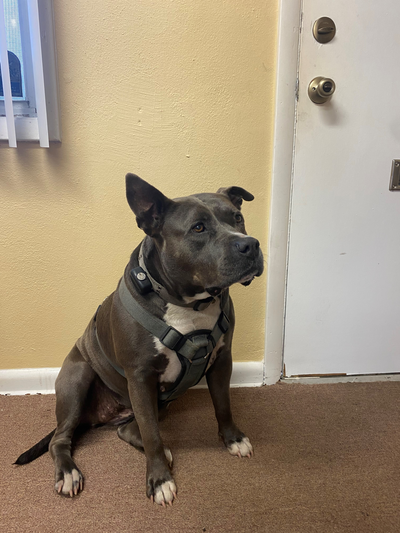 BLU
Blu was born in April of 2016. She immediately became the office favorite. When customers come in, they love to love on her. Blu loves to go swimming in the pool, chase squirrels, run with her best friend, and get her treats. Blu is a true asset to Estes.