Refrigeration and Walk-in Cooler
Has Your Commercial Refrigeration Stopped Working?
Have An Emergency? 24hour Service Call: (904) 241-6727
Commercial Refrigeration Repair & Installation Services
Estes Heating & Air Conditioning of Jacksonville, FL offers fast, affordable commercial refrigeration repairs and installations you can rely on. If your commercial refrigeration is losing its cool, call us for help. Our experienced technicians will quickly repair your freezer or cooler and get it back up and running ASAP. If your cooler is not working right, contact us now to get a free quote for servicing.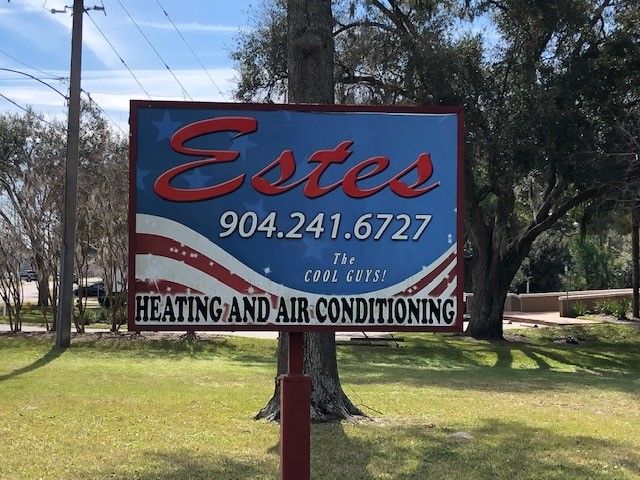 Common Commercial Refrigerator Issues We Repair
Leaking water
Fluid in the fresh food compartments
Stopped running
Excessive frost in the freezer
Not cooling properly
Strange noises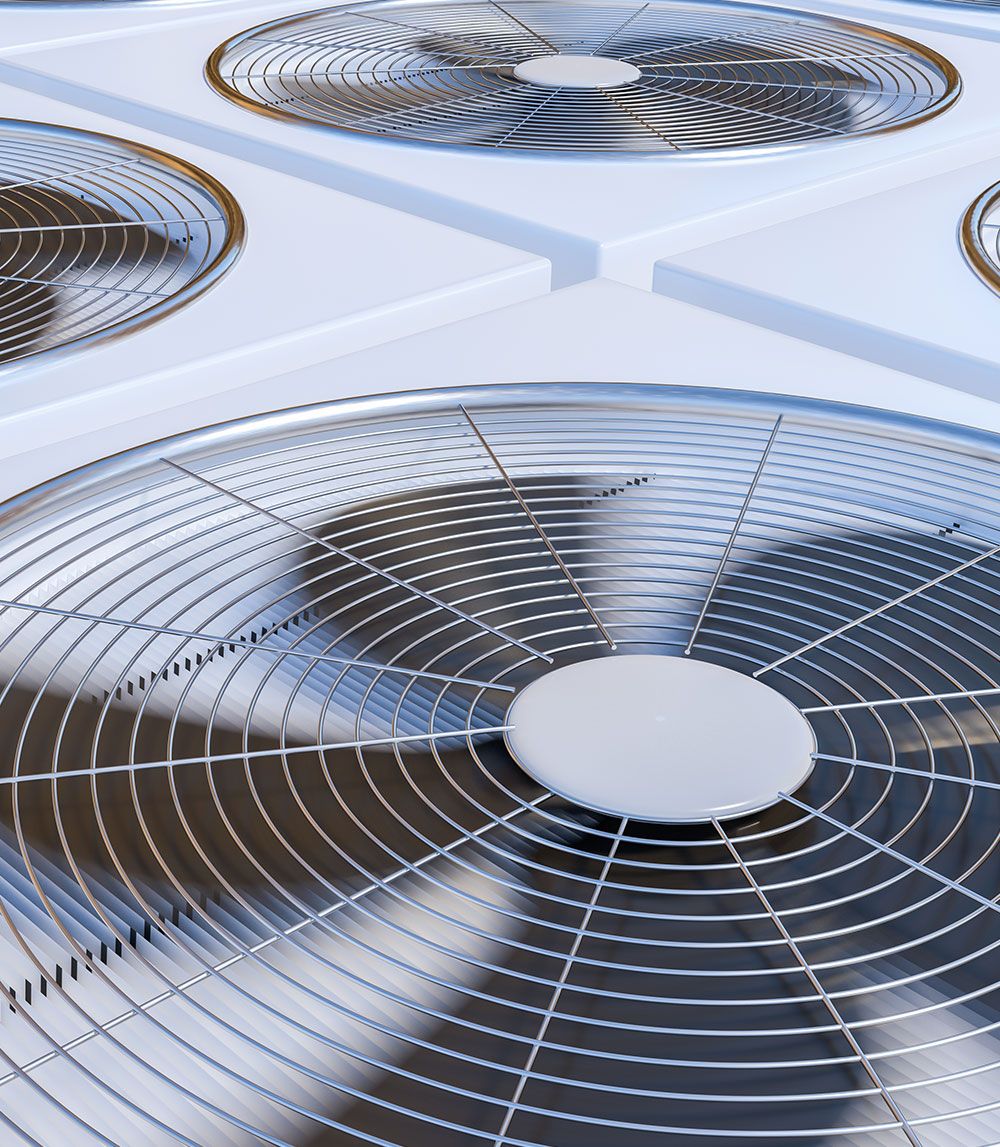 Protect Your Bottom Line With Emergency Refrigeration Repair
It's never ideal to have to get emergency commercial refrigeration repair. However, it's crucial to act fast to prevent spoilage of your inventory. For businesses in the restaurant industry in particular, a large part of your monthly expenses go into inventory, so it's crucial to protect your investment. When your refrigeration system breaks, acting fast can save you hundreds if not thousands of dollars of potential losses. Don't risk waiting till the next morning for scheduling a service call for repairs; contact Estes Heating & Air ASAP to get the issue fixed before it becomes critical.
Commercial Refrigeration & Walk-In Cooler Installations in Jacksonville
Estes Heating & Cooling is here to help with every aspect of your walk-in refrigeration needs — from maintenance to new installations and repairs. Our team of qualified, insured installation technicians have years of experience providing cooling repairs and installations all around the region. Estes has been serving our community with refrigeration care services since 1992, and our technicians have experience with all the most common (and uncommon) makes and models of refrigeration units. No matter the size or type of your business, we are able to help. From blast freezers and display coolers to walk-in freezers and ice machines, you can rely on Estes for all your new installations, repairs, and routine maintenance.
Problems related to walk in cooler we regularly solve:
Air leaks
Temperature too high or too low
Water leaking
Strange noises
And much more!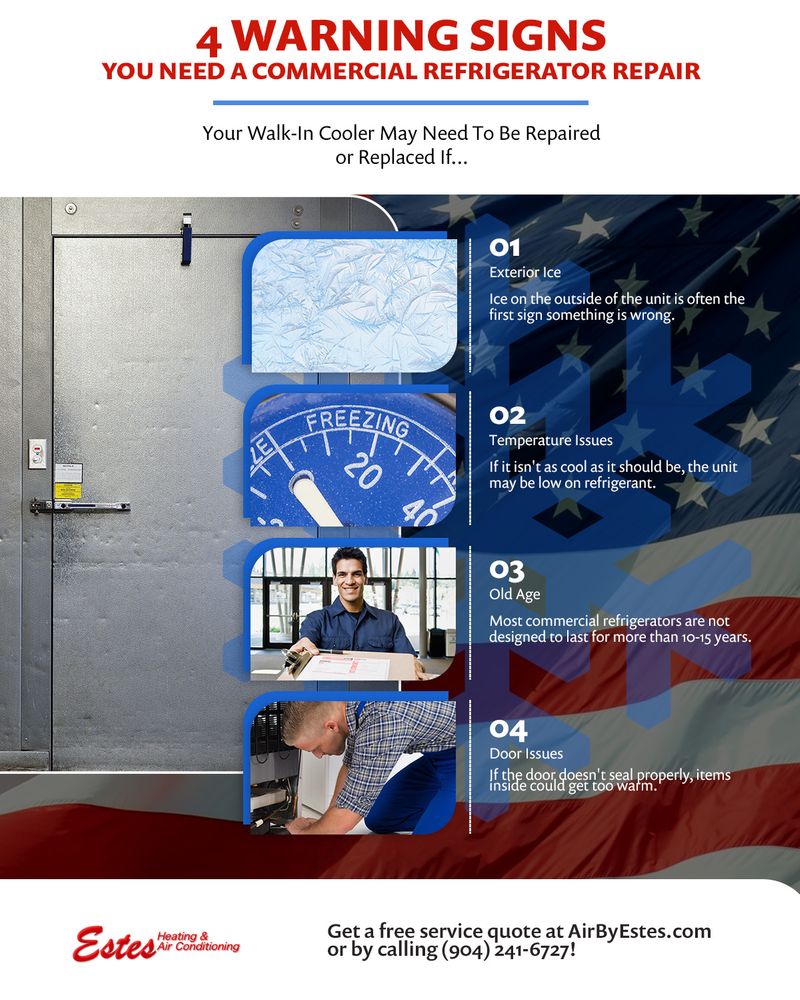 Our HVAC Technicians
Estes Heating & Air Conditioning is a full-service refrigeration contractor based in Jacksonville, FL. As repair and installation technicians, we aim to always provide our customers with the highest quality products and services while building lifetime relationships based on integrity and trust.
We're a family-owned-and-operated company that's been in business since 1992. With nearly three decades of experience under our belt, we're ready to bring our personal touch to a professional service for your home or business.
You can count on our experienced technicians to do installations properly and always recommend the right choice for you. That usually does not mean the most expensive choice though — you can trust us to explain all the options to you before you make your final decision.
If it turns out that your freezer needs to be entirely replaced, we offer a free estimate for that service.
If things are not quite as cool as they should be, get in touch with our office today.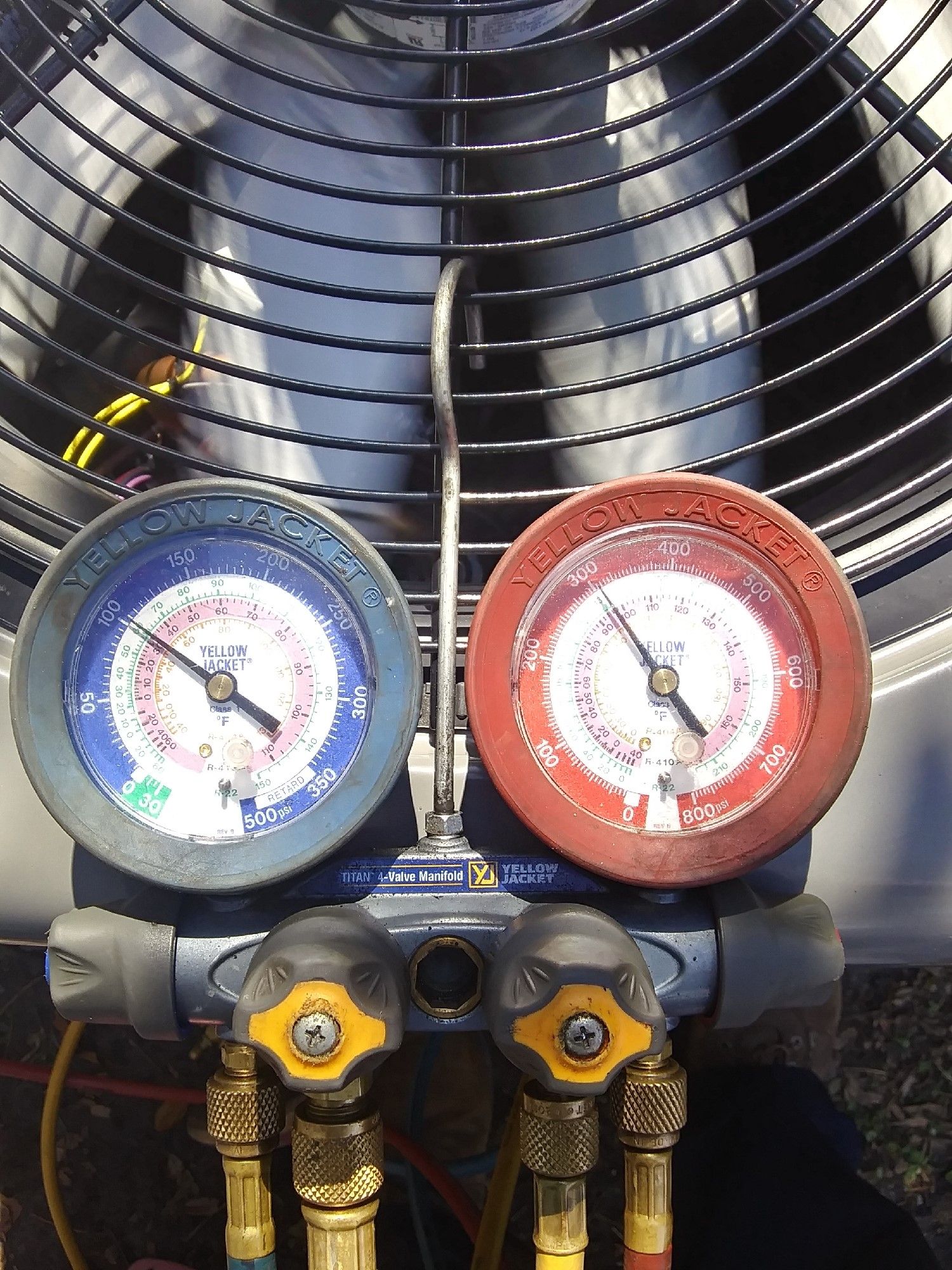 Service Areas
Jacksonville
San Pablo
Kernan
Jacksonville Beach
Neptune Beach
Atlantic Beach
Ponte Vedra
Mayport
St. Johns
St. Augustine
Palm Coast
Flagler
Fruit Cove
Palatka
Commercial Refrigeration Repair Service You Can Count On
Ready to schedule your emergency or routine refrigeration unit maintenance, repairs, or installations? Contact Estes today! We look forward to working with you on your next project. Give us a call with any further questions at (904) 241-6727 or message us online!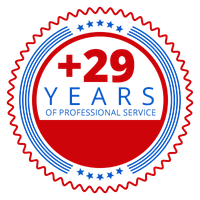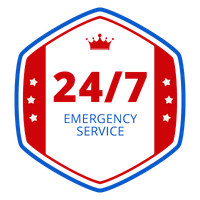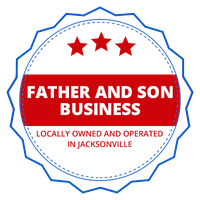 Sign Up Today to Recieve Special Offers and Coupons