New Construction HVAC
HVAC Installations for New Construction in Jacksonville, FL
Have An Emergency? 24hour Service Call: (904) 241-6727
New Construction HVAC & Air Conditioning Installation
Estes Heating and Air Conditioning is proud to be one of Jacksonville's few full-service HVAC companies. In other words, some AC companies only perform installations, some focus on service and maintenance, some do refrigeration, but MANY shy away from new construction. Here at Estes, we do it all! In fact, our New Construction Division is active and well-versed in just about every aspect of HVAC design and installation for new buildings, both residential and commercial. Contact us today for help with your upcoming build!
Commercial & Residential Heating & Cooling Installations for New
Build Construction Projects
Not only does Estes Heating & Air Conditioning offer commercial HVAC repairs, replacement, and maintenance as well as refrigeration and walk-in cooler repair and installation services, we also provide full-service HVAC support for new construction and developments throughout Jacksonville.
Here at Estes, we do it all! In fact, our New Construction Division, headed up by Chris Estes, is active and well-versed in just about every aspect of HVAC design and installation for new buildings — both residential and commercial.

Featured Project: RideNow Powersports
Situated behind its main showroom located on Blanding Boulevard in Jacksonville, Florida, RideNow Powersports – Jacksonville's warehouse expansion comprises over 10,000 square feet and is the new home of its service center. Specifically designed to use 100% OA via two Daikin package units cooling 45 tons of air which runs through 6,000 pounds of metal, double-walled spiral ductwork, the system was designed to run in conjunction with the building's exhaust system in order to mitigate harmful emission gases for the RideNow technicians working inside. The office workspace is served by a 3.5-ton Trane heat pump system, with its air being channeled through rectangular, galvanized duct. We appreciate the owners of RideNow Powersports and DS Contracting for allowing us to partner with them on a project of this scope; contact us today if you'd like us to bid on your residential or commercial new construction job!

Featured Project: Total Salon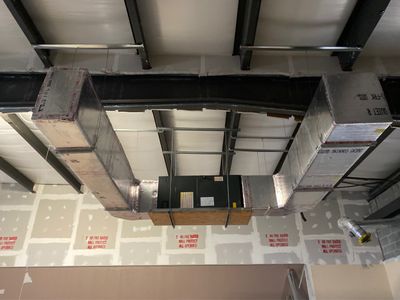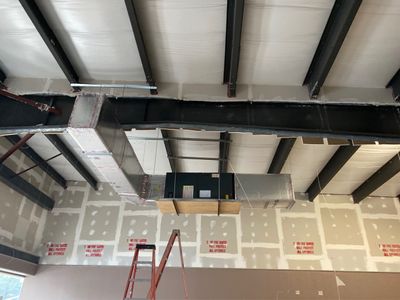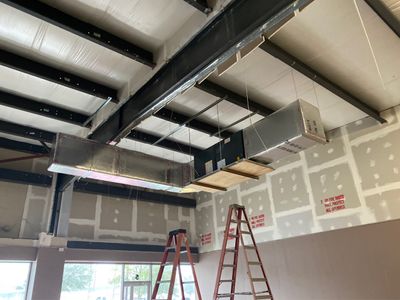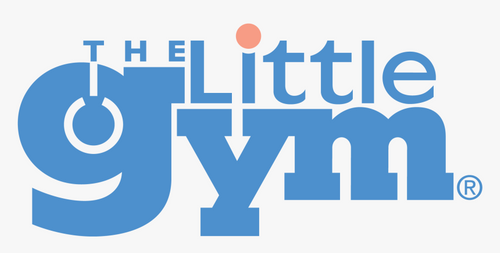 Featured Project: The Little Gym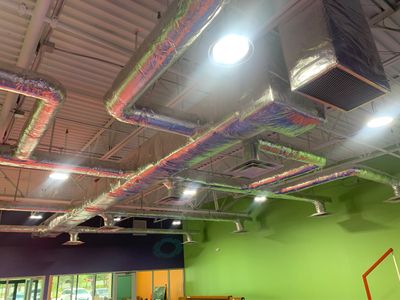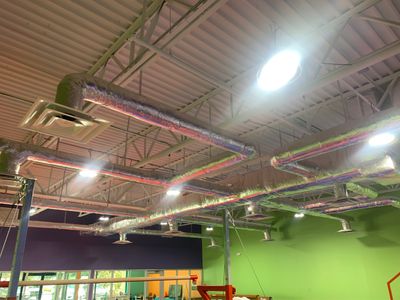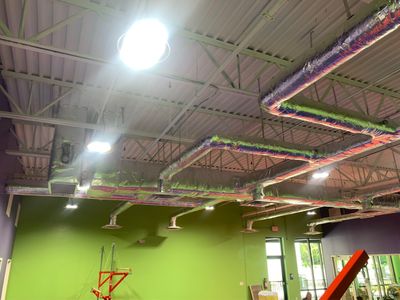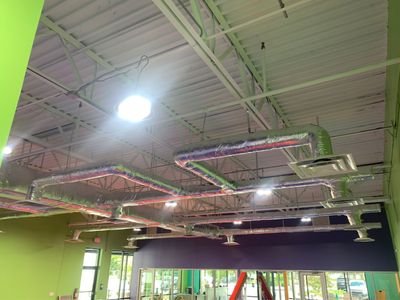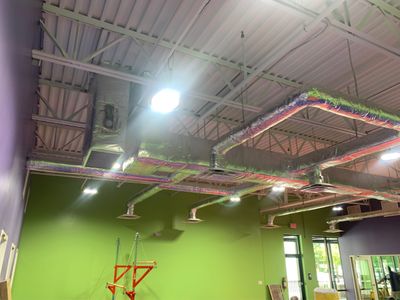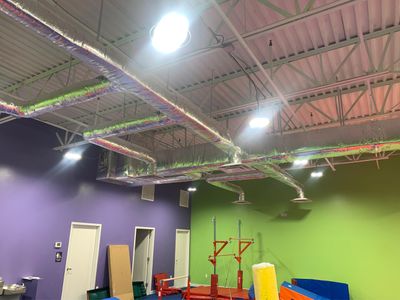 Located in a bustling corridor in St. John's County just south of Jacksonville, The Little Gym exists as a place for toddlers to younger children to learn the fundamentals of active play under the supervision of trained staff. An 8.5-ton Trane RTU, connected to an exposed metal duct system, conditions the building. Completed in a month and half and under budget in June 2022, the completion of the Little Gym was another successful project executed by Estes Heating and Air.

Featured Project: Lush Cosmetics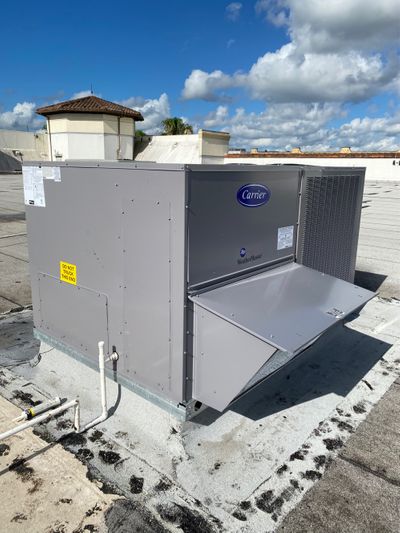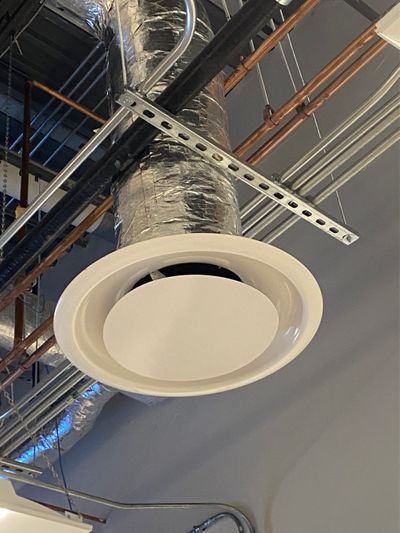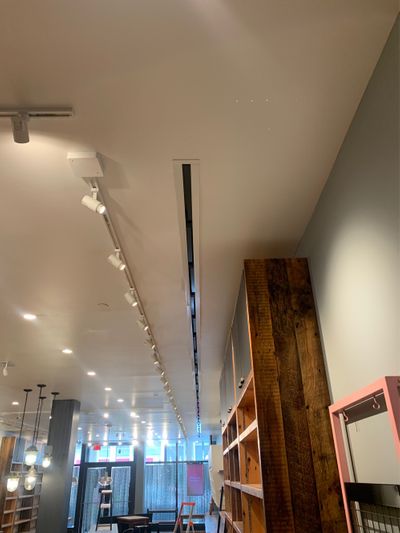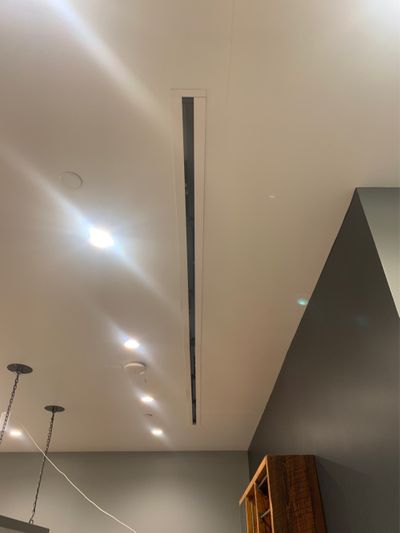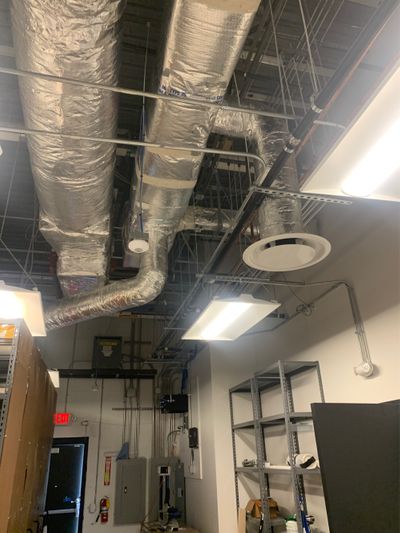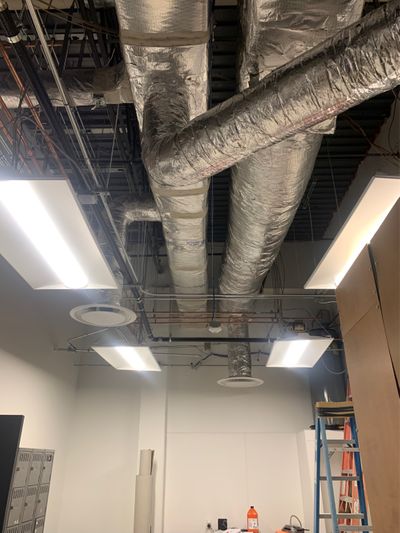 Situated in the heart of Jacskonville's busiest mall, Lush Cosmetics at St. John's Town Center is a busy location for the purveyor of naturally-made cosmetic products. A 7.5-ton Carrier RTU serves a metal duct system to condition the space, with a dual exhaust fan system taking excess heat and cosmetic-caused odor out of the store. Completed in under two months in a time of endemic material and equipment shortages, the completion of this project in May 2022 is a testament to the team at Estes dedication to completing projects on-time and under budget.
Partner With Estes for All Your New Build Construction HVAC Projects — Both Residential & Commercial.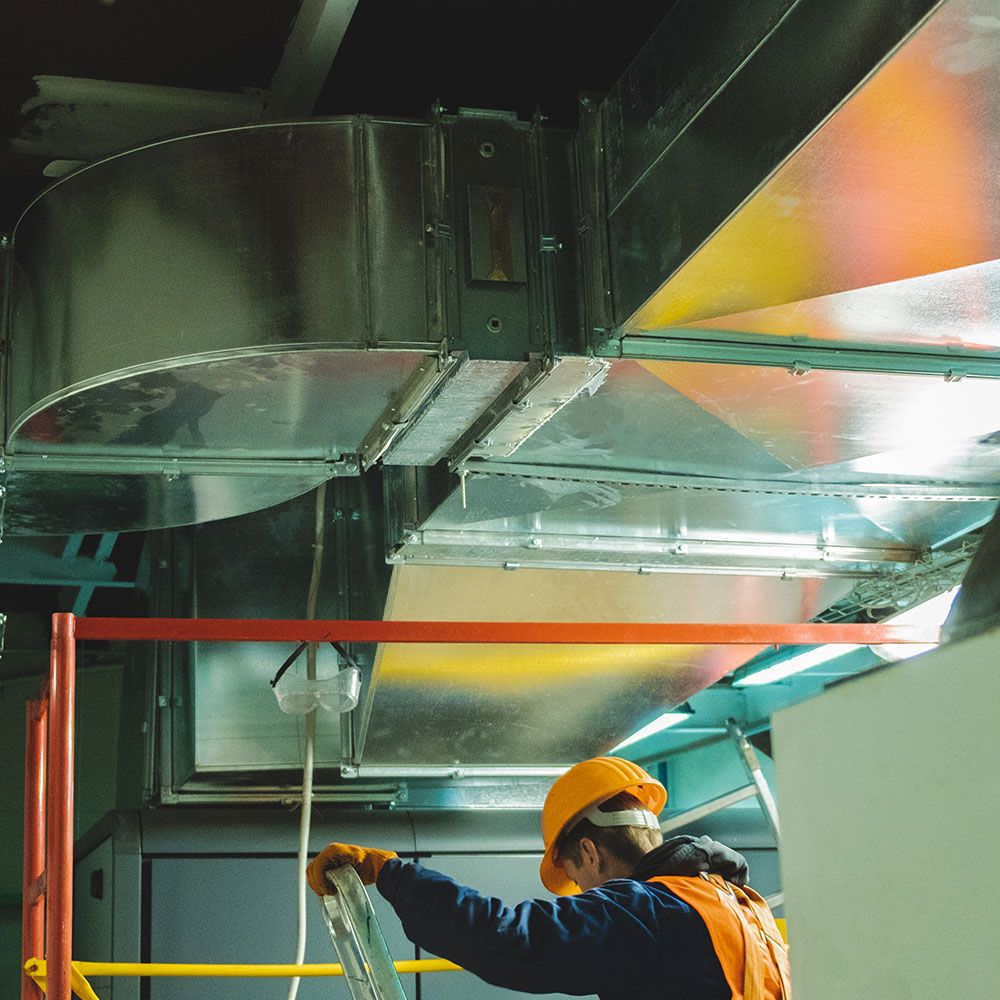 Estes provides Jacksonville construction companies and property developers with...
Full-system installation for HVAC and commercial refrigeration
NATE-certified, experienced technicians available 24/7
Nearly 30 years of experience
100% satisfaction guaranteed
Trusted HVAC equipment brands
Very competitive prices
And more
Partner with Estes Heating & Air Conditioning for a company that...

Is always on schedule

Provides top-quality installations

Is competitively priced

Consistently exceeds customer expectations
With the expertise and knowledge Estes has acquired through our 80+ years combined experience, there is nothing that we haven't seen.
We Specialize in New Build HVAC
Estes Heating & Air Conditioning provides affordable, comprehensive system installations for new builds in Jacksonville and the surrounding region. We understand that the quality of your new build in part depends on the quality of the HVAC, plumbing, electricity, and other systems in the building. Estes helps with everything to do with the HVAC system as well as commercial refrigeration systems. Trust us to do the job right every time. Our HVAC services partnering with construction companies are aimed at building long-term partnerships. We earn our clients' trust by always providing:
HVAC system design
Energy efficiency planning
Custom-tailored HVAC system construction
Fast, reliable, under-budget services
By doing these things excellently and more, we differentiate ourselves from any other construction-oriented HVAC companies in Florida.
What to Look for in a New Build HVAC Company
Excellent Reviews — There are other HVAC companies you could go with here in Jacksonville; reading reviews from past clients can be a helpful way to narrow down your selection.
Expertise — New build HVAC design and installation is one of Estes Heating & Air Conditioning's primary specialties. We have been installing all types of HVAC systems for our Jacksonville community for nearly 30 years now and work hard to always provide top-quality service at excellent prices.
Communication — We coordinate with project managers and others to achieve a streamlined, on-schedule HVAC installation every time. We are available 24/7 to support all our partners and customers.
HVAC Installations for New Construction Homes
Getting the design of a new construction HVAC system right is critical. Any mistakes could lead to tens of thousands of dollars of modifications later on down the road. It's also crucial that the HVAC system is designed so as to provide the right amount of heating and cooling for the space, while also keeping utility costs to a minimum. This is the main reason why it's crucial that you work with an HVAC company in Jacksonville that specializes in designing and installing systems for new builds.
As the construction on your new home progresses, we start installing parts of your HVAC system such as the ductwork, radiant tubing, ventilation, and more. As the construction is about to be finished, we then install the final heating and cooling unit(s), test run the entire system, and make sure everything is in good working order. Estes Heating & Air Conditioning has the experience to design and build all different types of systems — from radiant and ductless systems to energy recovery ventilation and geothermal HVAC systems. No matter the size and scope of your construction project's HVAC requirements, Estes takes care of all the details and makes your life all that much easier. Hire Estes Heating & Air Conditioning to work with a company that is:
A proven industry leader
Committed to ongoing technician training and using cutting-edge methods
Diligent and fully capable of the job
Family-owned and -operated since 1992
Specialized in new construction and new build HVAC services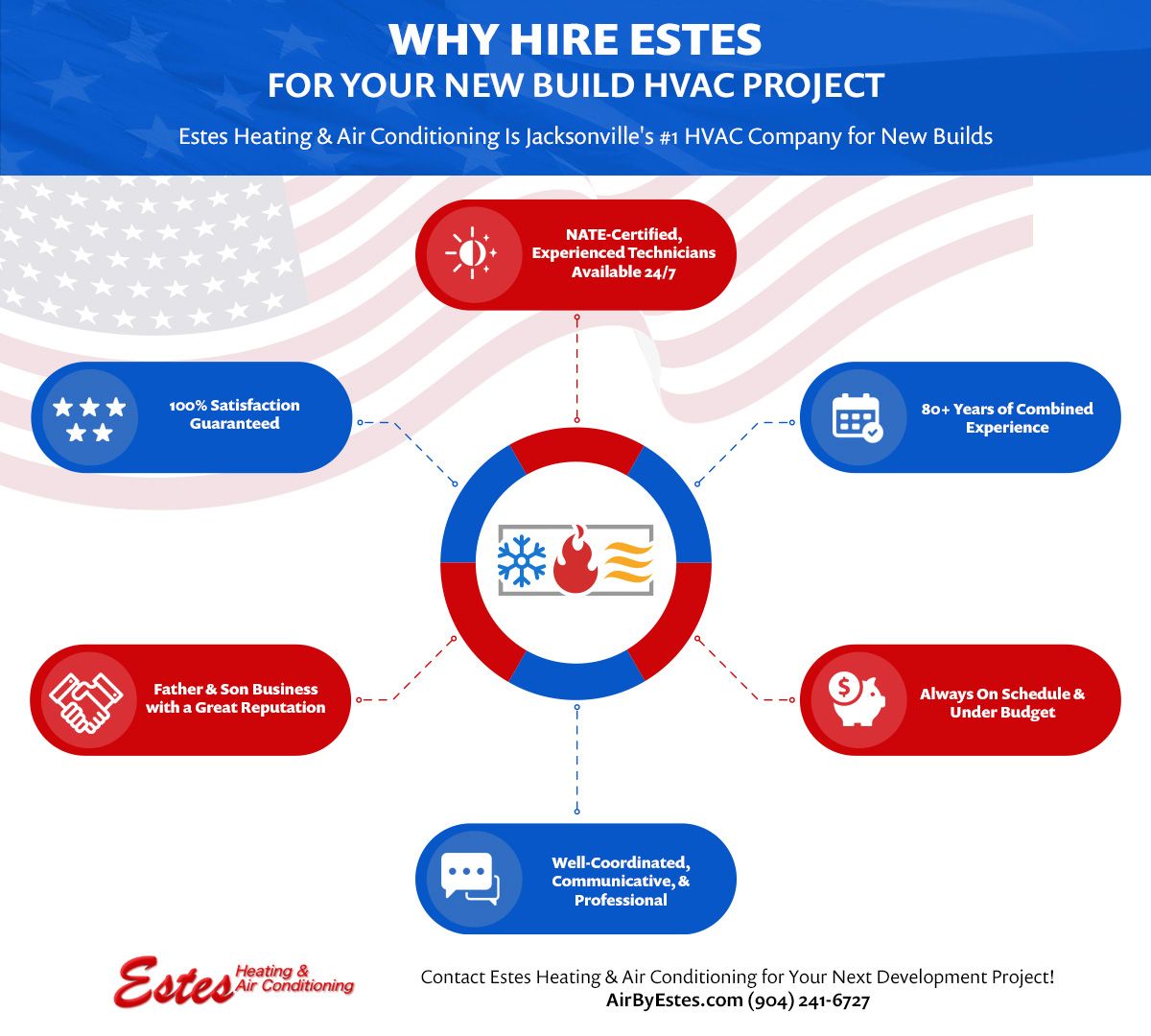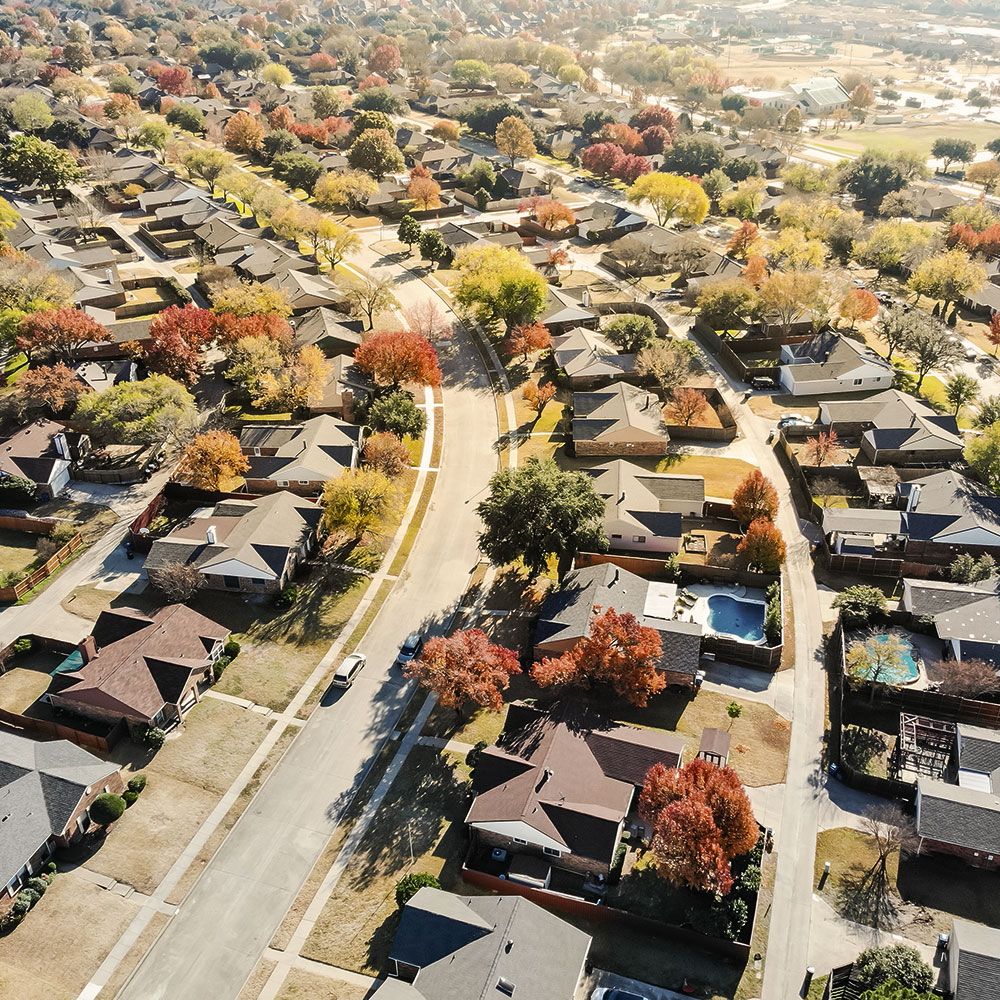 Service Areas
Jacksonville
San Pablo
Kernan
Jacksonville Beach
Neptune Beach
Atlantic Beach
Ponte Vedra
Mayport
St. Johns
St. Augustine
Palm Coast
Flagler
Fruit Cove
Palatka
Contact Estes Heating & Air Conditioning for Your Next Development Project
Our team has the expertise, resources, and professionalism needed to provide you with unrivaled results on your next commercial project. You can count on us to deliver high-quality products and services, on schedule and on budget.‍ Contact us today to schedule an appointment. We look forward to hearing from you!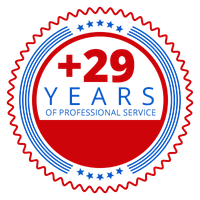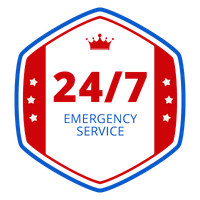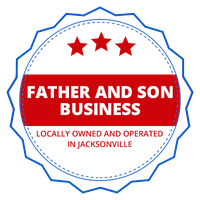 Sign Up Today to Recieve Special Offers and Coupons