Featured Commercial HVAC Project: The Little Gym
Commercial HVAC Installation in Jacksonville, FL
Have An Emergency? 24hour Service Call: (904) 241-6727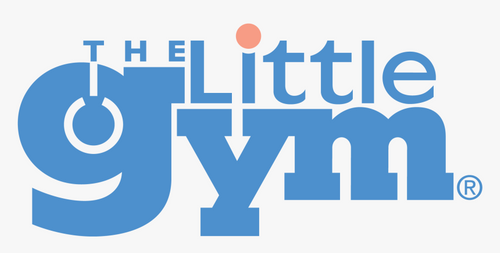 Featured Project: The Little Gym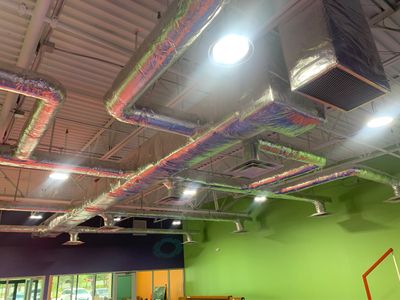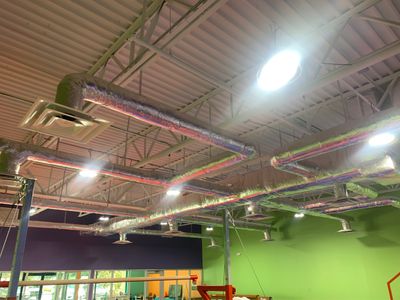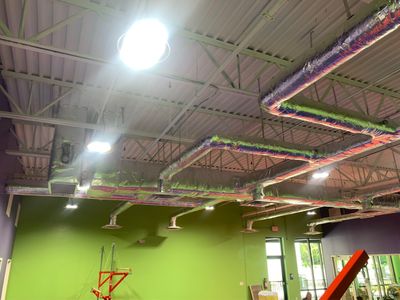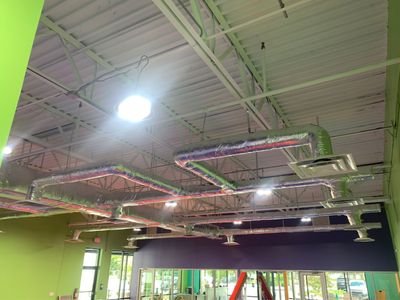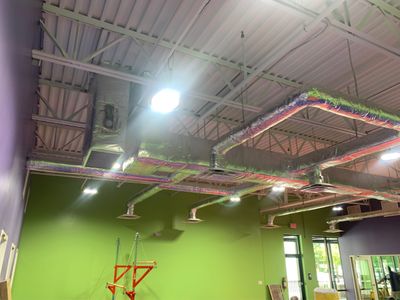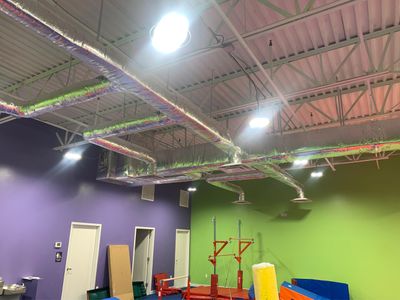 Located in a bustling corridor in St. John's County just south of Jacksonville, The Little Gym exists as a place for toddlers to younger children to learn the fundamentals of active play under the supervision of trained staff. An 8.5-ton Trane RTU, connected to an exposed metal duct system, conditions the building. Completed in a month and half and under budget in June 2022, the completion of the Little Gym was another successful project executed by Estes Heating and Air.
Partner With Estes Heating & Air for All Your Commercial HVAC & Commercial Refrigeration Needs!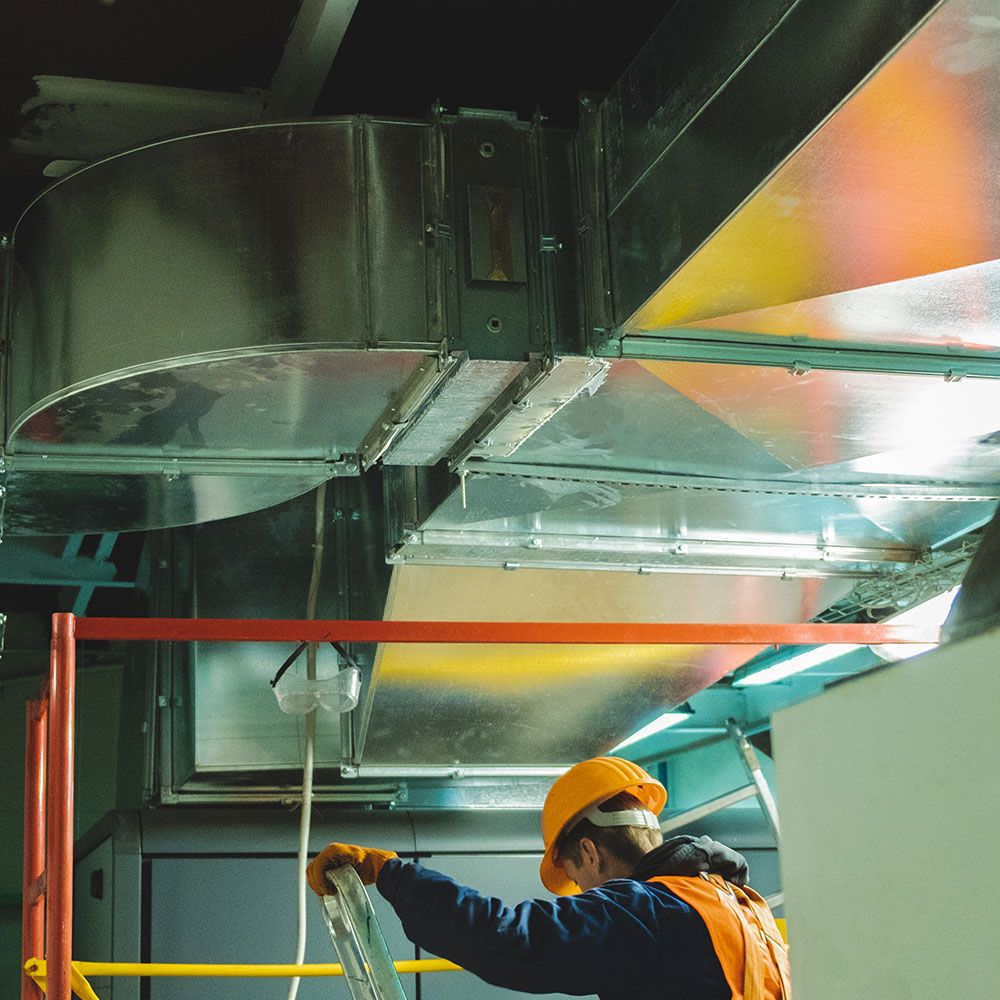 Estes provides the best Commercial HVAC services in Jacksonville!
Full-system installation for HVAC and commercial refrigeration
NATE-certified, experienced technicians available 24/7
Nearly 30 years of experience
100% satisfaction guaranteed
Trusted HVAC equipment brands
Very competitive prices
And more
Partner with Estes Heating & Air Conditioning for a company that...

Is always on schedule

Provides top-quality installations

Is competitively priced

Consistently exceeds customer expectations
With the expertise and knowledge Estes has acquired through our 80+ years combined experience, there is nothing that we haven't seen.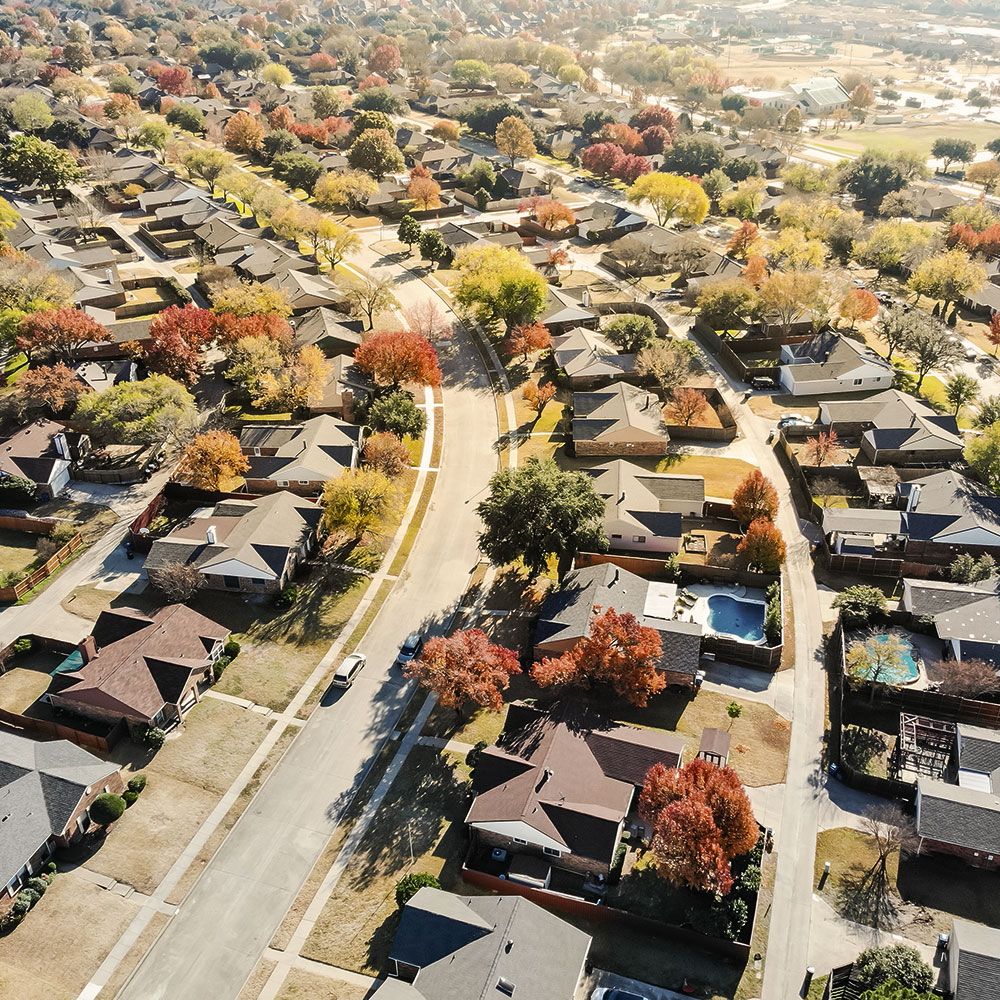 Commercial HVAC Installation & Repair Service Areas
Jacksonville
San Pablo
Kernan
Jacksonville Beach
Neptune Beach
Atlantic Beach
Ponte Vedra
Mayport
St. Johns
St. Augustine
Palm Coast
Flagler
Fruit Cove
Palatka
Contact Estes Heating & Air Conditioning for Your Next Commercial HVAC Project
Our team has the expertise, resources, and professionalism needed to provide you with unrivaled results on your next commercial project. You can count on us to deliver high-quality products and services, on schedule and on budget.‍ Contact us today to schedule an appointment. We look forward to hearing from you!