Air Purification Systems
In-Duct Air Purifier Installation & HVAC for Fresher, Cleaner Air
Have An Emergency? 24hour Service Call: (904) 241-6727
Do You Actually Need an Air Purifier?
Did you know that your air conditioning and heating system has little to do with air purification? While you may have some filters built into your ducts for catching dust and dander, finer particles will just pass right through them. That's why we here at Estes Heating & Air Conditioning view air purification systems as just as important for homeowners and businesses to have as a well-functioning furnace or air conditioner.
The quality and breathability of your air is never guaranteed. Integrating an HVAC air purifier into your system plays a crucial role in removing harmful irritants, dangerous toxins, unpleasant odors, and even viruses from the building. If you are in Jacksonville and would like to achieve a safer indoor environment and greater peace of mind, continue reading this page to learn about the benefits and different options you have when it comes to improving the air quality of your home or commercial space.
Estes Heating & Air Conditioning provides affordable, comprehensive system maintenance, emergency repairs, equipment installation, and more for residents and businesses all around the region. We understand that an air purification system can be a significant investment. That's why we work hard to make sure your new installation is correctly sized and optimized to reduce wasted energy, downsize your carbon footprint, save you money, and, most importantly, make your indoor environment safer and cleaner for everyone inside.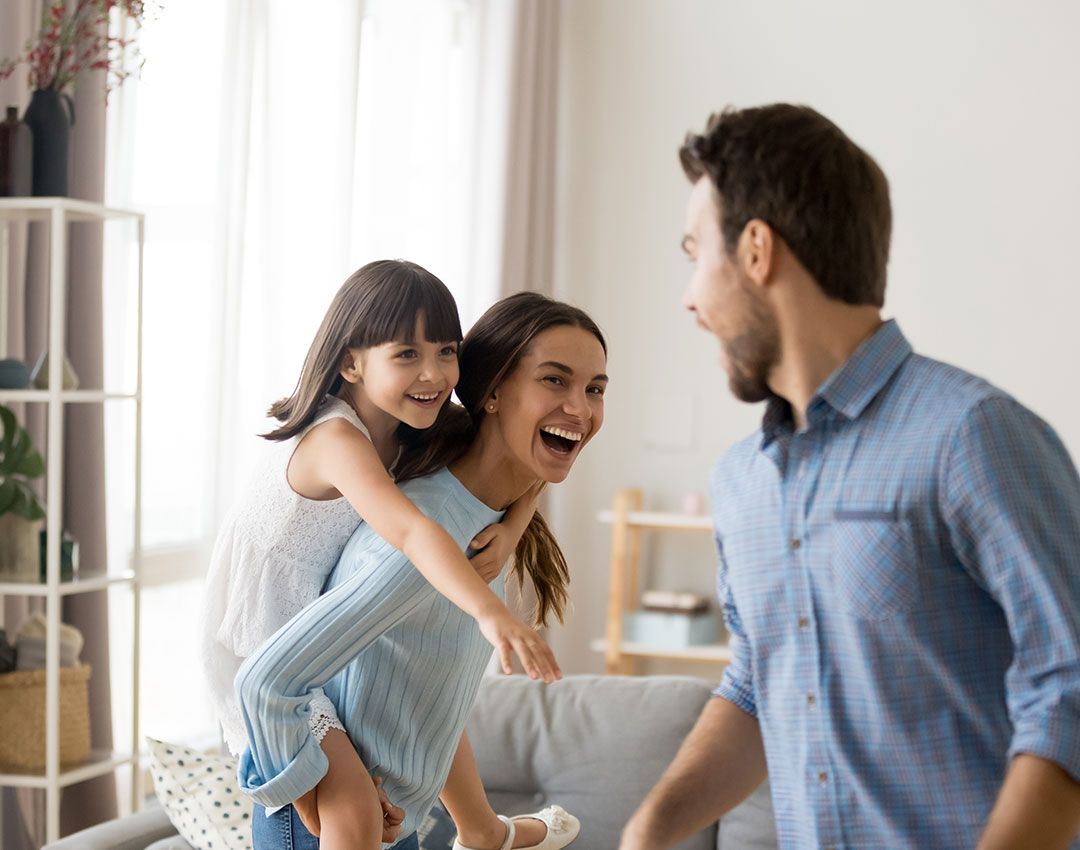 The Benefits of In-Duct Air Purification
In-duct air purifiers actively work against:
Common asthma and allergy triggers

Mold spores

Dust particles

Pollen

Pet dander

Airborne and surface contaminants

Irritants and bad odors

Cigarette smoke

Dirty laundry

Etc.

Eliminate radon gas

And more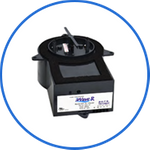 iWave-R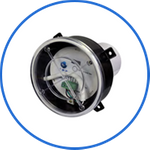 iWave-C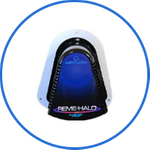 Reme Halo
Introducing: iWave Air Purifiers
We've made the case for air purifiers in general, but you should know: not all air purifiers are the same. Estes Heating & AC recommends iWave air purifiers — the first air purifier tested against COVID-19, proven to kill 99.4% of the virus!
iWave air purifiers are excellent, low-maintenance tools for eliminating mold, bacteria, odors, allergens, virus, and even static electricity from your property. With more than 200,000 installations worldwide, it's the #1 air purifier for commercial and residential properties.
What's the Difference Between the iWave-R and the iWave-C?
The iWave-R is a residential air cleaner, while the iWave-C is designed for larger residential and commercial properties. All types of commercial properties benefit from the implementation of an iWave air purifier, but they are particularly well-suited for:
Daycares

Nursing Homes

Restaurants

Veterinary Clinics
Air Purifier for Daycare Centers
Children are more susceptible to the effects of contaminated air than adults, due to the fact that they breathe in more oxygen relative to their weight. Shared spaces such as daycare centers are apt to spread airborne illnesses such as the flu very rapidly. For daycares, the enhanced germ protection air purification systems provide is invaluable.
Nursing Homes
The most at-risk people for airborne viruses, such as the coronavirus, are elderly people living in assisted living and nursing homes. Having an actionable plan to combat such viruses in these types of spaces provides real, measurable safety improvements and also provides residents and their families with reduced anxiety, knowing that your facility is taking your residents' health risks seriously.
Restaurants
A busy commercial kitchen produces a lot of heat, smells, smoke, and steam. Proper restaurant air purification keeps the place fresh and clean smelling for the customers. Avoiding causing your customers any unnecessary nuisances is a good business practice that will help keep people coming back for more.
Veterinary Clinics
If people walk in the front door of your veterinary clinic and immediately start having allergy symptoms due to pet dander, they probably won't be coming back or become long-term customers. Consider installing a whole-business air purifier to provide relief for people with pet allergies.
How iWave Air Purifiers Work
The iWave air purification device is installed into your duct heating and air conditioning system by one of our HVAC technicians quickly and efficiently. When installed, the iWave's needle-point bi-polar ionization (NPBI) technology gets to work breaking down pollutants and gasses into harmless byproducts such as water vapor, oxygen, carbon dioxide, and nitrogen.
How does it break down viruses and bacteria? iWave technology removes the hydrogen molecule from them, leaving them with no energy source, thus killing them. Unlike other types of air purifiers, iWave does all this without producing any harmful ozone.
What is ozone? Ozone is toxic gas that some air purifiers out there produce in the process of purifying the air in your home. Negative side effects of ozone include:
Coughing

Chest pain

Shortness of breath

Throat irritation

And other types of respiratory symptoms
Why Choose iWave?
iWave's proprietary air purification technology is both budget-friendly and highly effective. They rarely require maintenance and produce no harmful byproducts, including ozone. iWave products also come with a three-year warranty, which Estes Heating & Air conditioning can help you validate following a professional air purifier installation from a member of our team. Both the iWave-R and the iWave-C require no maintenance whatsoever!
While each model of iWave is slightly different, they all offer the same core advantages:
Active air purification for the whole home or business

Major reduction in viruses, bacteria, and mold growth

Dramatic reduction in odors, smoke, and allergens

3-year warranty

Can be installed in any HVAC system
If you would like to get an iWave system installed in your Jacksonville home or business, reach out to Estes Heating & Air Conditioning today for a free quote!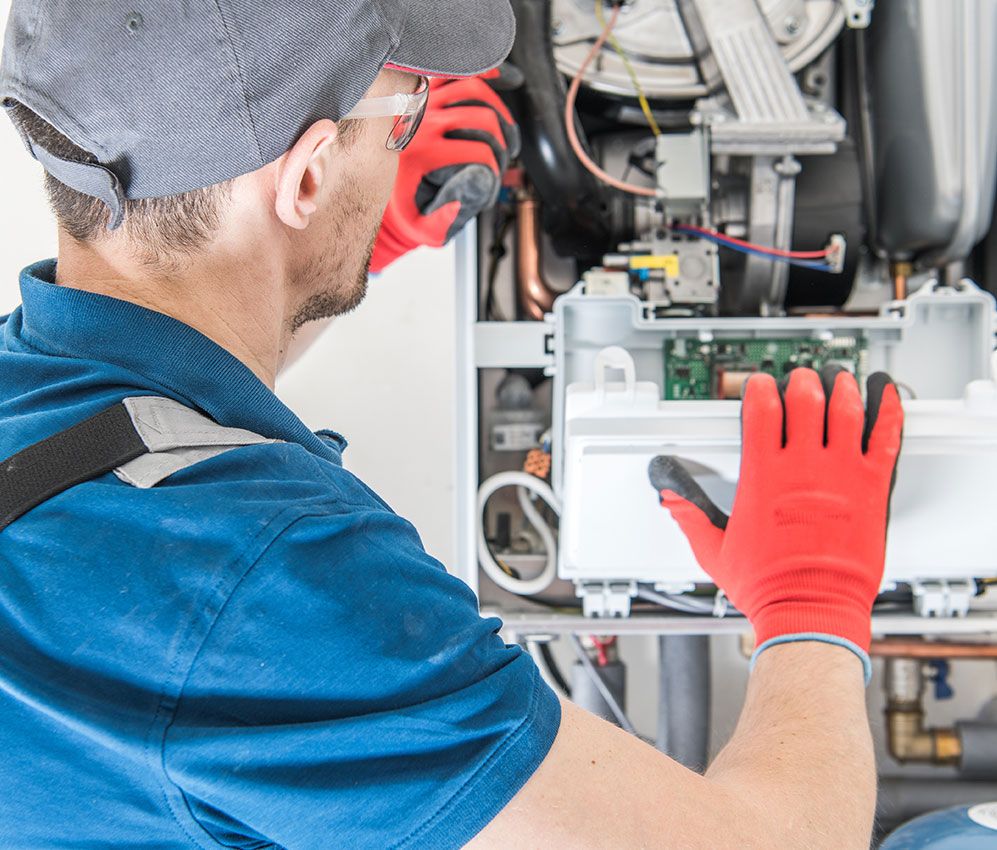 How Reme Halo In-Duct Air Purifiers Work?
Estes Heating & Air Conditioning also installs the Reme Halo. This air purifier uses hydro-peroxide plasma to help remove pollutants and bacteria from your home. The purifying plasma of the Reme Halo uses Reflective Electro Magnetic Energy (REME) technology to passively induce pollutant particles to stick together and thus make them easier to get trapped in your HVAC filter. All you have to remember to do is to change the filter!
The Reme Halo is a fantastic in-duct air purifier for a wide variety of different residential and commercial settings, including:
Motels, hotels, & resorts

Commercial office buildings

Single-family apartments and condos

Restaurants and bars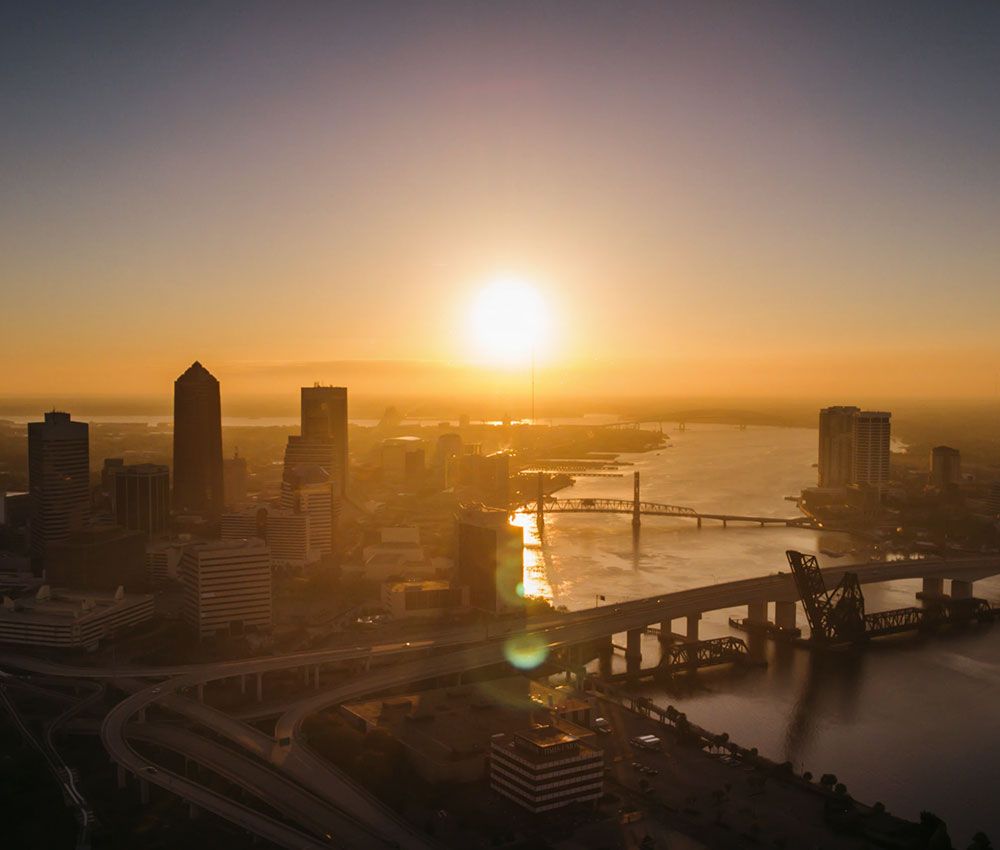 Service Areas
Jacksonville
San Pablo
Kernan
Jacksonville Beach
Neptune Beach
Atlantic Beach
Ponte Vedra
Mayport
Nocatee
Middleburg
St. Augustine
Palm Coast
Flagler
Fruit Cove
Palatka
Commercial & Industrial Air Purification System Installation Jacksonville
Estes Heating & Air is a family-owned-and-operated HVAC company that's been in business since 1992. With nearly three decades of experience under our belt, we're ready to bring our personal touch to a professional service for your home or business.
The fundamental value of an air purifier is to improve your indoor air quality and reduce the amount of illness and discomfort for people using the space. If you want to improve the overall health of residents, staff, customers, and anyone else in your space, getting a new air purification system installed in the ducts of your HVAC system can help people breathe with ease. If you are in Jacksonville, contact Estes Heating & Air Conditioning to learn more about installing a new air purification system in your property!
ESTES AIR PURIFICATION SYSTEMS
During this difficult time, ESTES has found the best options to set our customer's minds to rest.
We're a family owned and operated company that's been in business since 1992. With over two decades of experience under our belt, we're ready to bring our personal touch on a professional service to your home or business.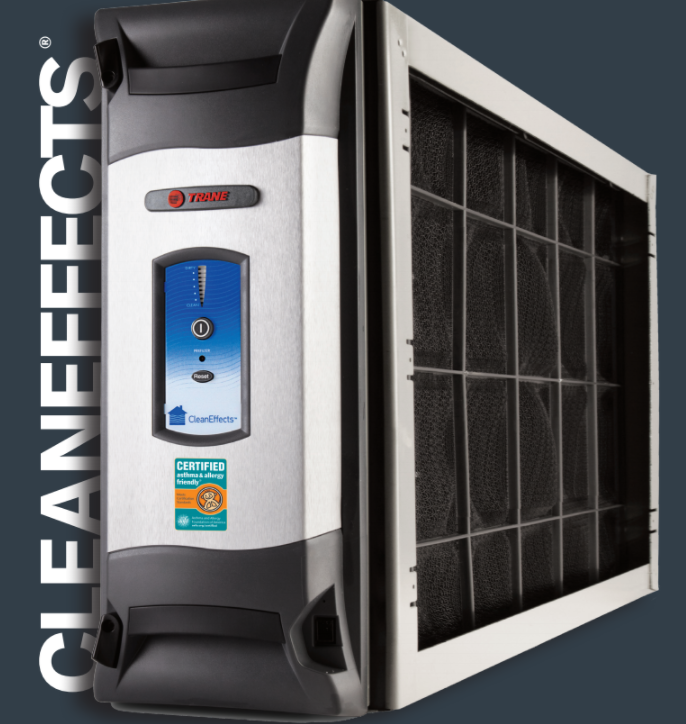 PERFECT FIT FOR YOUR HOME
Estes Heating & Air Conditioning will work with you at your home or business to provide the best Air Purification System to fit your needs. Brands we trust and work with regularly include:
APCO-X
Trane Clean Effects
i-Wave R
i-Wave C
Reme Halo
The Reme Halo
The Reme Halo is designed to reduce odors and filter out air pollutants and harmful bacteria that can cause illnesses. It is the best whole-home in-duct air purifier that's available. Customers are happy that they can reduce common allergy triggers from particulates like pollen, mold spores, dander, and dust.
Thoroughly tested on airborne and surface bacteria & viruses, such as MRSA, e-coli, and Norwalk, to name a few. The Reme Halo helps you filter out unwanted odors from cooking, pets, dirty socks, diaper pails, and musty rooms. To learn more, reach out to our experts today!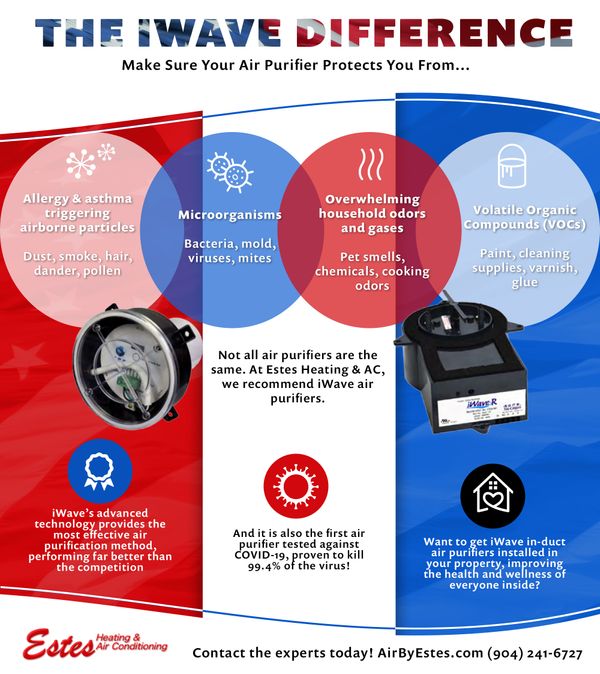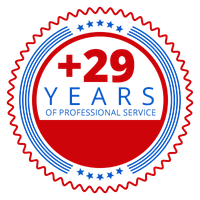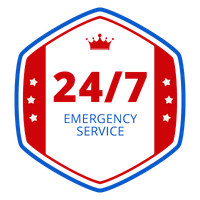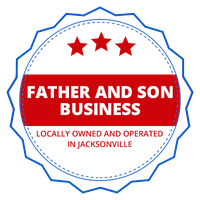 Sign Up Today to Recieve Special Offers and Coupons